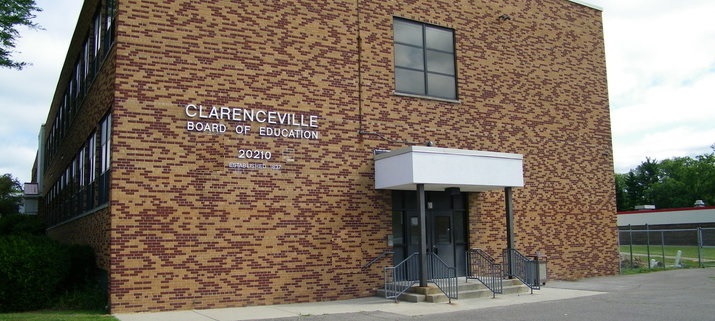 Clarenceville Board of Education
The Board of Education serves as a trustee for the Clarenceville School District of Wayne and Oakland Counties. Board members express and represent the views of the community in matters affecting education.
They set policy, approve educational goals and curriculum changes, and act on recommendations of the Superintendent of Schools. The Board has fiscal responsibility for approving the annual budget and maintaining a balanced budget at the end of the year. Board members serve as representative delegates and continuing liaisons with: Livonia City Council, Oakland County Intermediate School District, Oakland County School Board Association, Livonia Youth Assistance, and the Michigan Association of School Boards Legislative Relations Network .
Parent/Community Participation is welcomed at each board meeting.
The part of the meeting for input from the public is "Expressions from the Public." This section of the agenda is intended to provide an opportunity to address the Board of Education. Citizens wishing to express their opinions may do so at any public meeting.
Board of Education Meeting Schedule
Board of Education Meetings are generally held at 6:30 p.m.. on the second and fourth Thursdays of the month in Clarenceville School District Board Room, which is located in Clarenceville Middle School. For additional information call 248.919.0400. Attendance by the general public is welcomed.
If you are an individual with a disability who is in need of a reader, amplifier, qualified sign language interpreter, or any other form of auxiliary aid or service to attend or participate in the meeting or hearing, please contact Paul K. Shepich, Superintendent at 248 919-0250 at least one week prior to the meeting or as soon as possible.
Meet the Board
For more information about our Board of Education members including contact information, click here.