If you have registered for EdOptions Academy for the 21-22 School Year, click the box.
08/05/2021
School Vaccinations Offered by Oakland County Health Dept.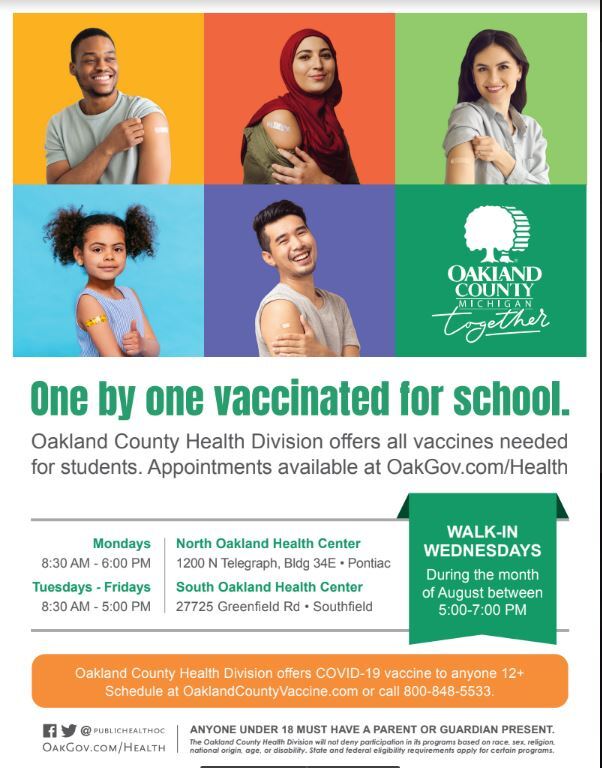 Oakland County Health Division offers all vaccines needed for students for school including those needed for Kindergarten and the COVID-19 vaccine. During the month of August, they are offering "Walk-In Wednesdays" between 5:00pm and 7:00pm.  Appointments also available at OakGov.com/Health.  Please see the flyer for more details.
May 13, 2021
2021 Holiday Craft Show is Coming!
Click the image below to learn more about the Holiday Craft Show in November.