Welcome to

Clarenceville

Middle School!
Due to the road conditions, school is closed today, 11/12/19. Stay warm and safe!
---
NJHS Dearborn Brand Fundraiser
NJHS members are selling Dearborn Hams and other products from now until Friday, November 15th.

Orders will be delivered on Monday, November 25th. You can pick them up from the CMS cafeteria between 3pm and 5pm.

Please make checks payable to Clarenceville School District.
---
The CMS Scholastic Book Fair has been extended through Tuesday, November 12! Woo hoo! Yay reading!
---
Thank you to everyone that was able to attend our first parent meeting!
Here are the dates of our upcoming parent meetings:

Dec. 9

Jan. 13

Feb. 10

Mar. 16

Apr. 13
All Parent Meetings are at 6:30 pm in the CMS media center.

Join us to have your voice heard and your questions answered!
---
Our next Activity Night is Friday, November 22 from 4 - 6 pm.

Price of admission is $4 for students with their student ID or $5 for students without their ID.

Activity Nights are not open to non-CMS students.

We can always use parent volunteers to help us supervise!! If you are willing and able donate some of your time, please contact Ms. McDowell in the main office.
---
URGENT!!

We have at least one student at CMS that has airborne life-threatening allergies to peanuts and tree nuts.

Because it is our responsibility as a community to keep everyone in our community safe,

PLEASE LEAVE AT HOME ALL OF THE FOLLOWING:

PRODUCTS THAT CONTAIN PEANUTS AND/OR TREE NUTS

PRODUCTS THAT MAY CONTAIN NUTS

PRODUCTS THAT ARE MANUFACTURED IN FACILITIES THAT PROCESS NUTS

PRODUCTS THAT ARE PROCESSED ON SHARED EQUIPMENT.

For a list of products that are safe, click here.
For more information about life-threatening allergies and anaphylaxis, please visit the following websites:
---
Are you interested in volunteering some time at CMS? If so, please contact Mr.

Kantor

! He has some ideas! You can also contact your students' teachers to see if they can figure out something for you.
---
From our Band Boosters...

Attention, 7th & 8th grade band parents!

Giving Bean fundraiser is Nov. 8 -25th.

Start saving now for your students Disney trip in 2022! It'll be here before you know it.

40% profit from this fundraiser goes into your child's account to pay for the trip. The coffee/tea are amazing and make great Holiday gifts for family and friends!

Our next Booster meeting is Tuesday, Nov. 12th @7pm in the high school band room. Come check us out!

If you have any questions or would like more information on fundraisers and how you can help, email us at Clarenceville.bands@gmail.com or like us on Facebook or Instagram.
---
From our Choir Boosters...

Our next meeting is on November 18th @7:00pm in the High School choir room.

Congratulations to Kim Coogan who accepted the position of Secretary to our board.

We have also started a Tumbler fundraiser. Each cup is $30. You can order a custom

Clarenceville

tumbler, or there are many more to choose from, including your favorite sports team or cause. Please see a choir student for more details. Please see the link below if you would just like to make a donation to support your student. https://readysetfund.us/tools/rsf/?pid=Clarenceville
We have the following upcoming events:

Tag Day: Saturday December

14th

Solo & Ensemble Registration is due Monday December

16th

Winter Choir Concert: Thursday December 19 @ 7:00 PM

We are also looking to get more parent participation this year so we can better serve our kids. We have all kinds of opportunities. If you can't attend the meeting on November 18, feel free to reach out to find out how you can help.

Choir Boosters is for both

Clarenceville

High School and Middle School choirs. If you are looking for ways to become more involved please contact us our e-mail is choirboostersclarenceville@gmail.com.
---
CHS Senior All-Night Party Fundraisers
---
Middle School Athletics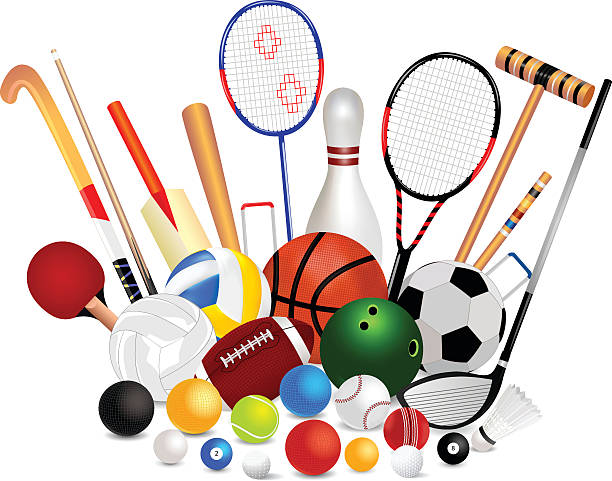 Need to register for a sport? Click here!
---
New for the 2019-20 school year: Free breakfast and lunch for every student!!!
If you missed our meeting about our 8th Grade Washington D.C. Trip

, please contact Mr. Lengel (david.lengel@clarencevilleschools.org) or have your child stop by his classroom to get some information to bring home.
Does your child need medication during the day? Please complete this form and turn it in to our main office.
---
Wondering about future CMS dates and events? Just check out the calendar on the right side of the page?
​​​​​​​
---
May 21, 2019
2019 Holiday Craft Show is Coming!
Click the image below to learn more about the Holiday Craft Show in November.