Clarenceville School District is responsible for facilitating the administration of standardized assessments and promoting the effective use of assessment data within the district. National, State and Local assessments provide educators with measurable data of student performance on academic expectations. Such information can be used to evaluate student abilities, inform classroom instruction, and improve educational programs.
The purpose for the district's assessment program is designed to achieving five goals:
The essential purpose of assessment is the improvement of student learning.

Assessments must provide a comprehensive picture of student achievement.

Assessments must measure student growth over time.

Assessments must be valid and reliable.

Assessment data must be responsibly and efficiently collected and managed.
The district's comprehensive assessment program is an important set of tools used to monitor state, district, school, and student achievement.
Below is a presentation that walks through what the major assessments are and how they are used by teachers and district personnel.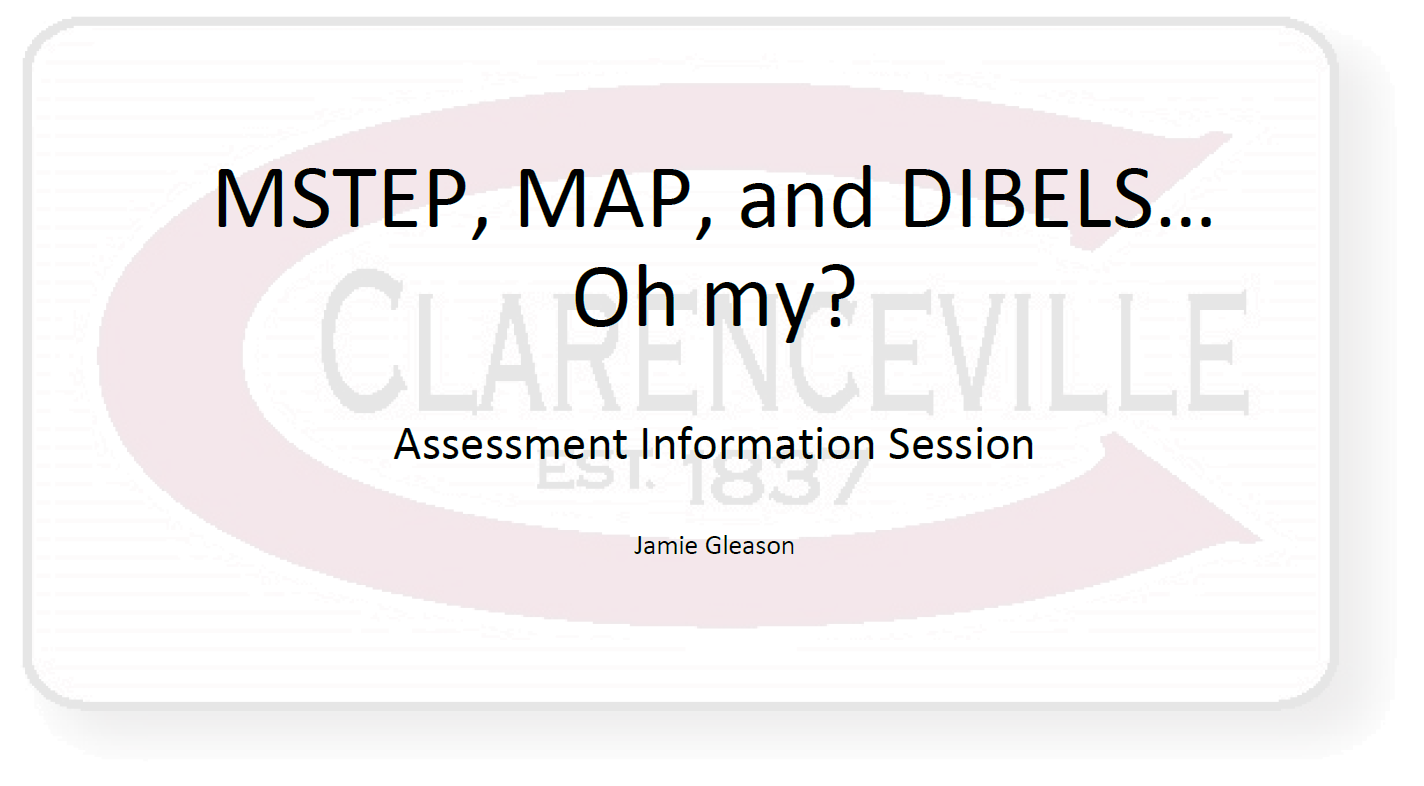 These assessments, and others, are administered regularly every year on a consistent schedule. For a clearer picture of when these assessments are administered, view the district assessment calendar below.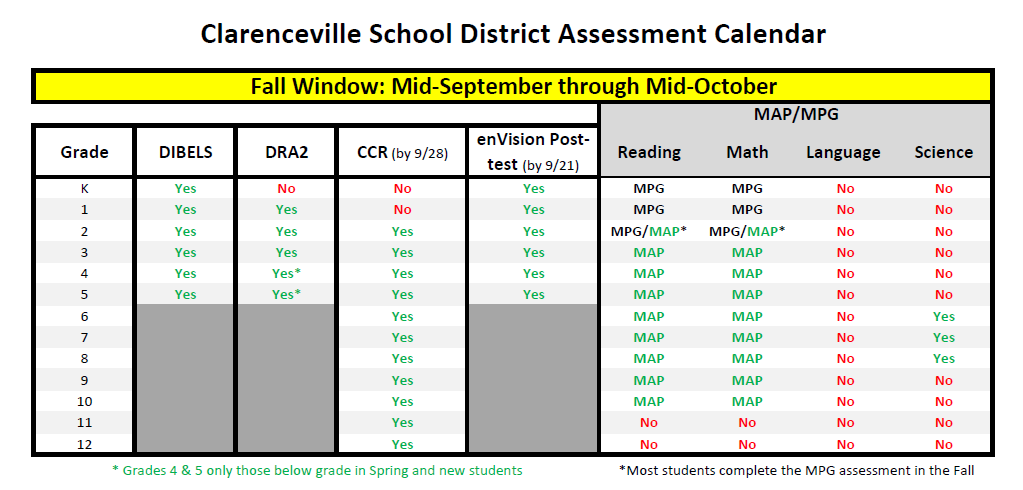 If you would like more information on some of the assessments that are delivered at Clarenceville School District, visit our other pages:
M-STEP information and resources
NWEA information and resources