May 23, 2017
Dave Bergeron Honored with Business Administrator of the Year Award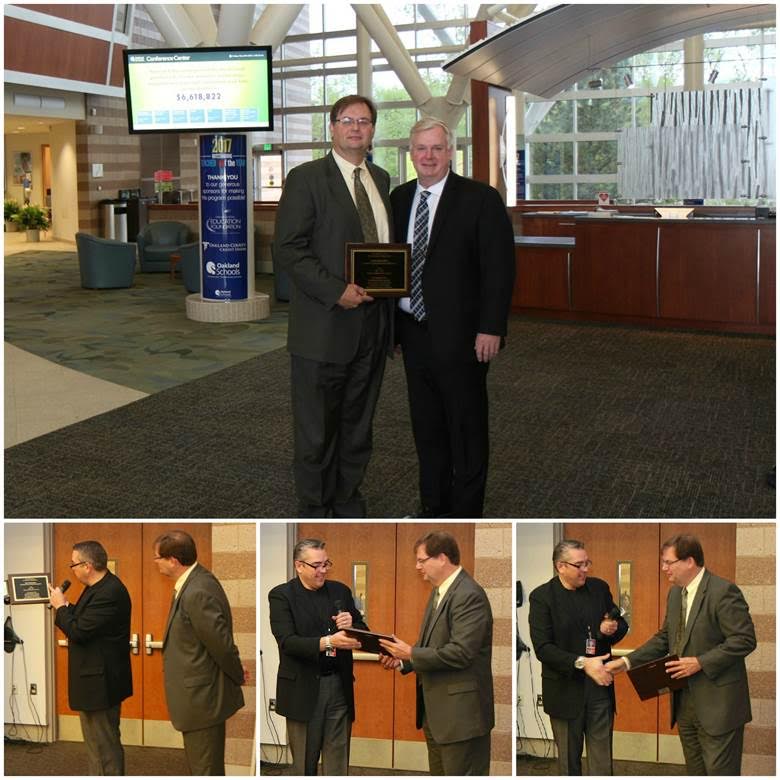 On Friday, May 19, 2017, the Oakland County School Business Officials (OCSBO) met to recognize one of their own. David Bergeron, Assistant Superintendent for Business Services at Clarenceville School District was named as Oakland County's 2016 - 2017 School Business Administrator of the Year. This award is given annually to an Oakland County school business officer to recognize outstanding accomplishments and contributions to their profession. Dave was nominated by Superintendent Paul Shepich.

Read the full article here!
May 9, 2017
New Hirings at Clarenceville
Clarenceville is please to announce the hiring of our new Principals for Grandview and Botsford. Welcome to the team Mrs. Teff and Mrs. Barsh!

Meet Our New Principals
08/31/2016
Internet Options for Low Income Families
As the school year begins, the Michigan Department of Education (MDE) encourages districts to share with parents internet options for low income families. Learning can occur

"Any Time, Any Place, Any Way, Any Pace," but to continue learning in the home, high speed reliable broadband is crucial. With more devices in the hands of students, districts have shifted away from traditional approaches to homework. According to the Federal Communications Commission (FCC),