Clarenceville District Spotlights
Immunization Rule Change
Since 1978, Michigan law has required children to be up-to-date with required immunizations ON or BEFORE the first day of school/childcare. A child who fails to meet this requirement will not be admitted to school/childcare. The following circumstances allow a required vaccine to be waived or delayed: You may schedule your appointment by calling 1-800-848-5533. Appointments are limited and scheduled on a first-come, first-served basis. We look forward to working with you to keep you, your family, and your community healthy.

08/07/2016
First full day of school is September 6th 2016
First full day of school is September 6th. 2016
If you have a new student starting school in the Clarenceville School District this fall (Kindergarten - 12th grade) please come into school to pick up an enrollment packet for your child.  All building offices are all open, you can call the school offices to see what times the secretaries are in each of our schools.
Read Full Article for school phone numbers and address.
08/02/2016
Clarenceville Education Foundation Golf Outing
Clarenceville Education Foundation Inaugural Golf Outing
Whispering Willows Golf Course 
Saturday, September 10th,  2016
beginning at 2:30. Check in is at 1:45

Golf Outing Flyer Contact sign up.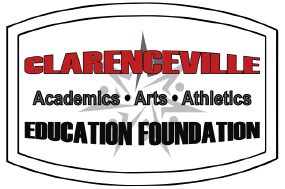 06/02/2016
Michigan Graduated Driver Licensing Parent Checklist (SOS-380)
DEPARTMENT OF EDUCATION LANSING
The Secretary of State recognizes that earning a driver's license is an important milestone in the lives of teenagers. Michigan uses a multi-step system for teens to earn driving privileges known as Graduated Driver Licensing (GDL). Teens who have reached the age of 14 years and eight months are eligible to enroll in Segment 1 Driver Education, thus beginning the first step. The Michigan Graduated Driver Licensing Parent Checklist is a free resource intended to assist parents or legal guardians of teens with understanding and following the steps of GDL.
2016 - 2017 District Calendar

Clarenceville School District 16-17 School Year UPDATED
District Calendar
‹

August

2016

›

S
M
T
W
T
F
S
1
2
3
4
5

Aug 5

1:00 PM to 6:00 PM

Grandview Summer Library Open Times

Clarenceville School District 16 / 17

6
7
8
9
10
11

Aug 11

6:30 PM to 7:30 PM

Board of Education Mtg.

Clarenceville School District 16 / 17

12
13
14
15
16

Aug 16

1:00 PM to 6:00 PM

Grandview Summer Library Open Times

Clarenceville School District 16 / 17

17
18
19
20
21
22
23
24
25

Aug 25

6:30 PM to 7:30 PM

Board of Education Mtg.

Clarenceville School District 16 / 17

26
27
28
29
30

Aug 30

Staff Welcome Back/PD

Clarenceville School District 16 / 17

4:30 PM to 5:00 PM

Grandview New Family Orient.

Clarenceville School District 16 / 17

5:00 PM to 6:30 PM

Grandview Welcome Back Picnic 5:00 p.m.

Clarenceville School District 16 / 17

5:30 PM to 6:30 PM

Botsford K Open House

Clarenceville School District 16 / 17

6:00 PM to 7:00 PM

Botsford Welcome Back Picnic

Clarenceville School District 16 / 17

31

Aug 31

Staff Professional Development Day

Clarenceville School District 16 / 17

6:30 PM to 7:30 PM

6th Grade Open House

Clarenceville School District 16 / 17
Clarenceville - Home of the Trojans
Loading