Clarenceville Middle School
Welcome to Clarenceville Middle School. Our staff and I are pleased to have you as a student and will do our best to help make your experience as productive and successful as you wish to make it.
Stacey Lown, Principal
February 15, 2017
2017 School of Choice Enrollment Open 4/3/17 - 5/2/17
Applications to be picked up at the Superintendent's office and turned in no earlier than April 3, 2017. Read notice for more details.
January 25, 2017
Clarenceville Middle School Young Inventors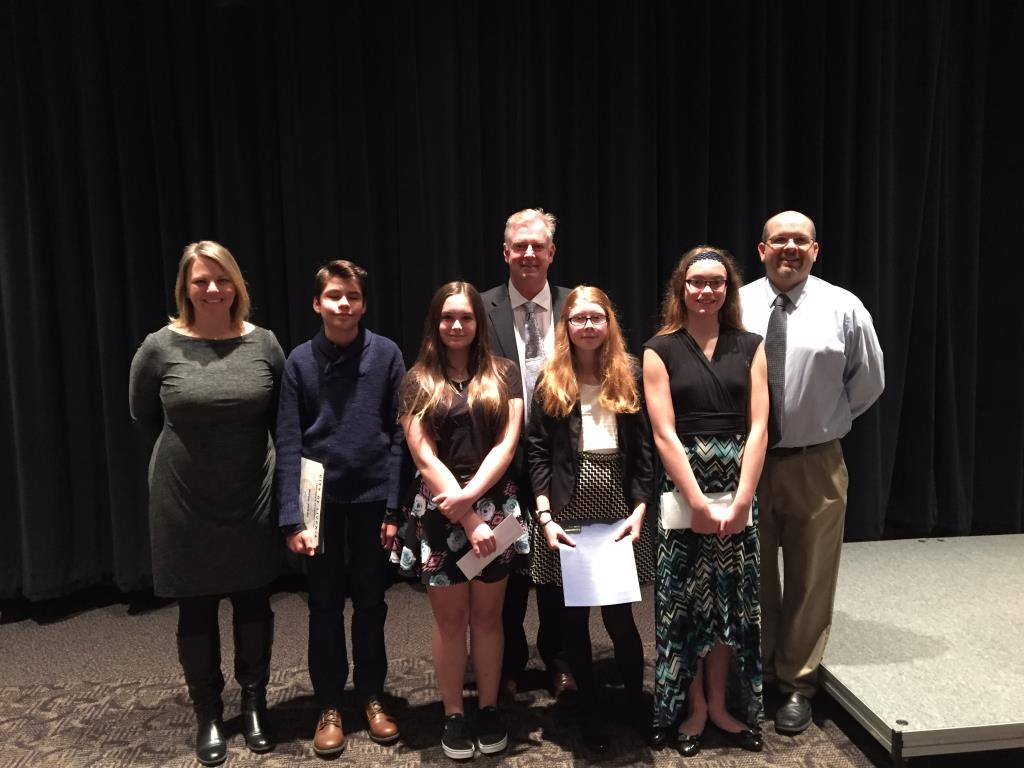 On Tuesday, January 24th at Schoolcraft College, area middle school students from Clarenceville, Livonia and Wayne-Westland came together to share their concepts of an invention to help mankind. The Young Inventors Showcase is an event like no other to promote hands on learning through creativity and manufacturing. Finalists from Clarenceville Middle School were: Mihai Jurju, Ariana Smith, Grace Patterson, and Kaitlyn Vallimont. Thank you to principal, Stacey Lown and Asst. Principal, Kevin Murphy for their support of this program at the middle school. We are so very proud of our students and thank them for representing our school and district so very well in this showcase. The Clarenceville School District would also like to thank the Livonia Chamber of Commerce and all the businesses and Schoolcraft College who support this wonderful showcase of student learning.
08/31/2016
Internet Options for Low Income Families
As the school year begins, the Michigan Department of Education (MDE) encourages districts to share with parents internet options for low income families. Learning can occur

"Any Time, Any Place, Any Way, Any Pace," but to continue learning in the home, high speed reliable broadband is crucial. With more devices in the hands of students, districts have shifted away from traditional approaches to homework. According to the Federal Communications Commission (FCC),
Clarenceville District Calendar 2015/2016